• Gallery TEN • Collage • Emerging Artist • Glass • Mixed Media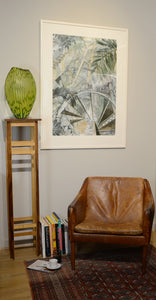 From last years solo show at Gallery TEN - this is a mixed media collage from Lucy Jones - Spiral Staircase, Botanics - alongisde a fabulous vase by Baldwin Guggisberg - Green Sidestep - for more details about these works contact the gallery
---
• Gallery TEN • Glass • Original Prints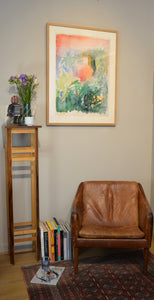 William Tillyer lithograph from a series of prints based on his watercolours. Plus glass figure from Hannah Gibson a 'Whispering Sweet Nothing'
---
• Gallery TEN • 1960's • Glass • Original Prints • Sculpture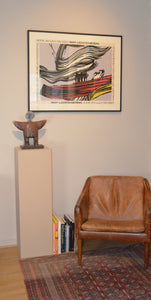 Roy Lichtenstein (1923-1997) was a leading figure in the Pop Art scene during the 1960's and 1970's along with Andy Warhol and Jasper Johns. This poster is an original screenprint poster from 1967. The signed edition of the same print is titled "Brushstrokes" it was a double venue exhibition poster. Glass sculpture is by David Reekie titled "On the Wings of Justice" David is a glass artist based in the UK with an international reputation.
---
• Gallery TEN • Ceramics • Glass • Original Prints • Picasso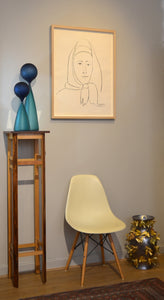 Picasso print - Femme Espagnole - Pair of Glass forms in blue & turquoise by Baldwin Guggisberg - Ceramic Bird Vessel by Simon Ward & Robert Mach - for more information about any of these works please contact the gallery directly.
---
• Gallery TEN • Alberto Magnelli • Glass • Original Prints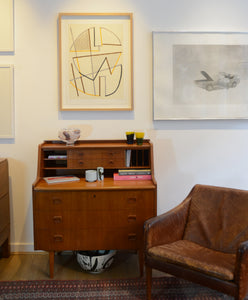 The Viewing Room will be a series of images using framed works and objects in a room/style setting. This will give you the opportunity to see works used in a 'real world' image rather than just an image of a single work.